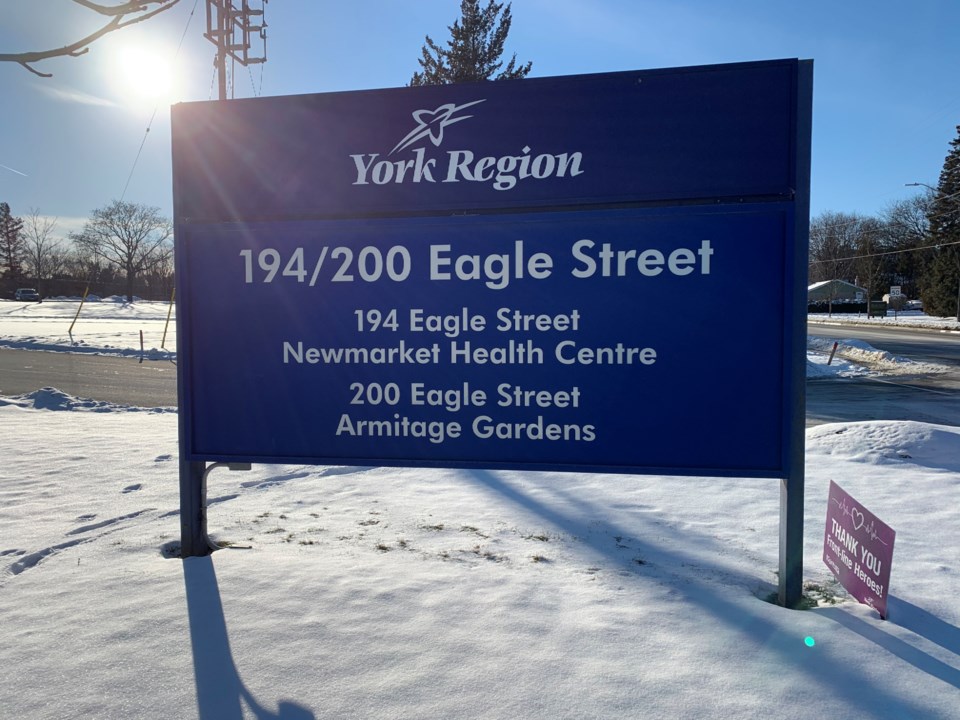 Local long-term care workers, who are locked in arbitration with the region, came face to face with councillors to ask for their support
Joseph Quigley
Newmarket Today
Feb 2, 2023
York Region council grappled with long-term care concerns as bargaining workers brought their request for support directly to them today.
CUPE Local 905 chair Katherine Grzejszczak asked council Feb. 2 to hire more long-term workers full time and support them in its 2023 budget. The request comes as the region's workers, including at Newmarket Health Centre, are locked in an arbitration process that Grzejszczak said could go on for months or even a year.
She said with their last pay raise in 2019, the region should provide a better deal and come back to the bargaining table to speed up the process of the arbitration.
When COVID-19 hit and workers were making sacrifices, "The region at the time have hailed them as heroes," she said. "But now, staffing levels have been cut … All we're asking for is full-time work for those who sacrificed everything."
The union has held several demonstrations throughout the bargaining process. It has been said that workers have faced issues with management and that long-term care home residents are not getting the care levels they need. Demands include wage increases and improved staff-to-patient ratios.
Vaughan Regional Councillor Mario Ferri wanted to know if the issues were getting addressed.
"We play a lead role in the long-term care reform," Ferri said, adding that the delegation from Grzejsczak "was a bit disturbing … I just want to be reassured that we're aware of some of the concerns that were expressed and that we have a plan to address them."
Community and health service commissioner Katherine Chislett responded that there are substantive staffing asks in the budget, including adding approximately 25 full-time position equivalents to increase the hours available. She said they are working toward provincial mandates for at least four hours of direct care for residents by 2025.
Ferri said he believes staff will address the matter and that seniors need priority.
"It's important that we don't forget," he said. "I have every confidence that you will continue to do whatever is necessary to help and ensure the quality of life of our seniors."
Newmarket Mayor John Taylor said every member of the regional council appreciates what long-term care workers have done through the pandemic.
"Probably the most difficult role in the province during that time and I can't imagine how hard that was and how difficult that was," he said. "Thank you for that work."
Labour relations in the community and health services budget was part of the council agenda Feb. 2 but was discussed in a private session.
https://www.newmarkettoday.ca/local-news/a-bit-disturbing-ltc-workers-plead-their-case-to-york-council-6476319