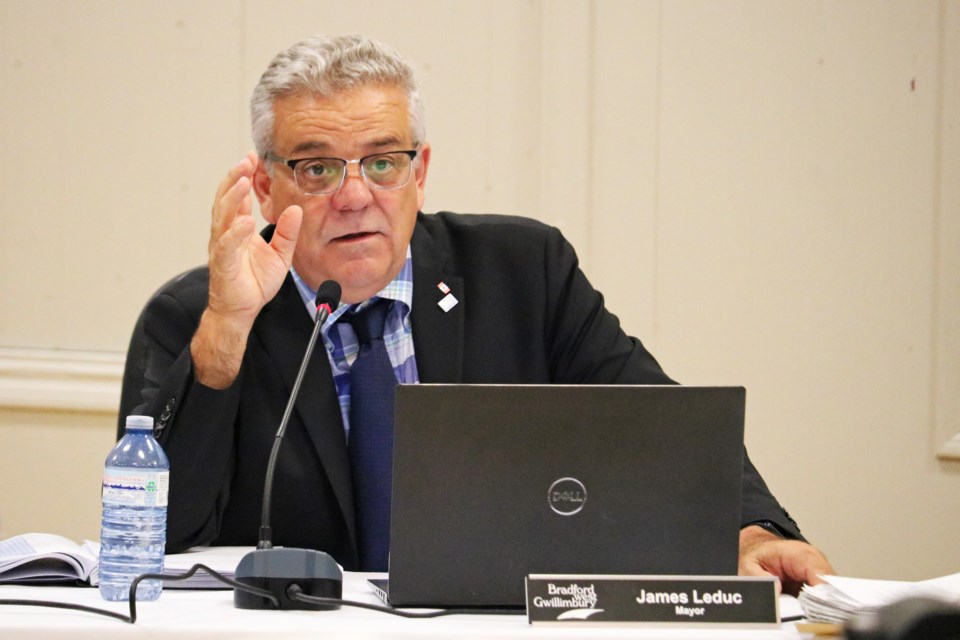 'Mayor Leduc, settle this strike, pay these mostly low-earning people what they ask for,' reader implores as library strike drags on
Bradford Today
Letter to the Editor
September 8, 2023
BradfordToday welcomes letters to the editor at [email protected] or via our website. Please include your daytime phone number and address (for verification of authorship, not publication). The following letter is in response to our story, 'Totally untrue': Bradford mayor refutes library union claims', published Sept. 6.
Your reporter, Michael Owen, wrote, quoting Mayor Leduc in your paper, "When we rotate that into the bigger budget when it comes back to council, we have 450 employees that accepted a three-per-cent raise. If we give out $1.35 here, then we need to go back to the 450 employees in Bradford and give them the same money, because they deserve the same. We treat everyone equally here."
At first glance, who can disagree with the mayor? Equal treatment is fair. In this, I am with him 100 per cent.
However upon further reflection, I wonder. Is Mayor Leduc saying that to be fair he (if he allows this $1.35 an hour increase to stand) has to offer the same to all other 450 employees? Does that mean that councillors and public CEOs in Bradford as well as all other high earning employees were offered less than $1.35 per hour (whatever 3 per cent is, who knows?)?
If offered less, then surely they should have the same $54 per week more per 40 hours worked. Everybody getting only $54 more per week would be wonderful for Bradford's budget.
If he did not mean the above, he does not want equal treatment. If he raises, or raised, some of the 450 more that $54 per week, he aims to create a very rich class of people and a very poor one. And that I cannot condone, if we are aiming to have a fairer society. (By the way, 3 per cent on $80,000 is $2,400, 3 per cent on $40,000 is $1,200, a significant difference and very unequal).
Mayor Leduc, settle this strike, pay these mostly low-earning people what they ask for. Bradford's people want that library to be operational. Your current "equal view" in this matter will not be easily forgotten at election time.
Albert Wierenga
Bradford
https://www.bradfordtoday.ca/letters-to-the-editor/letter-citizen-questions-mayors-view-on-library-strike-7520093