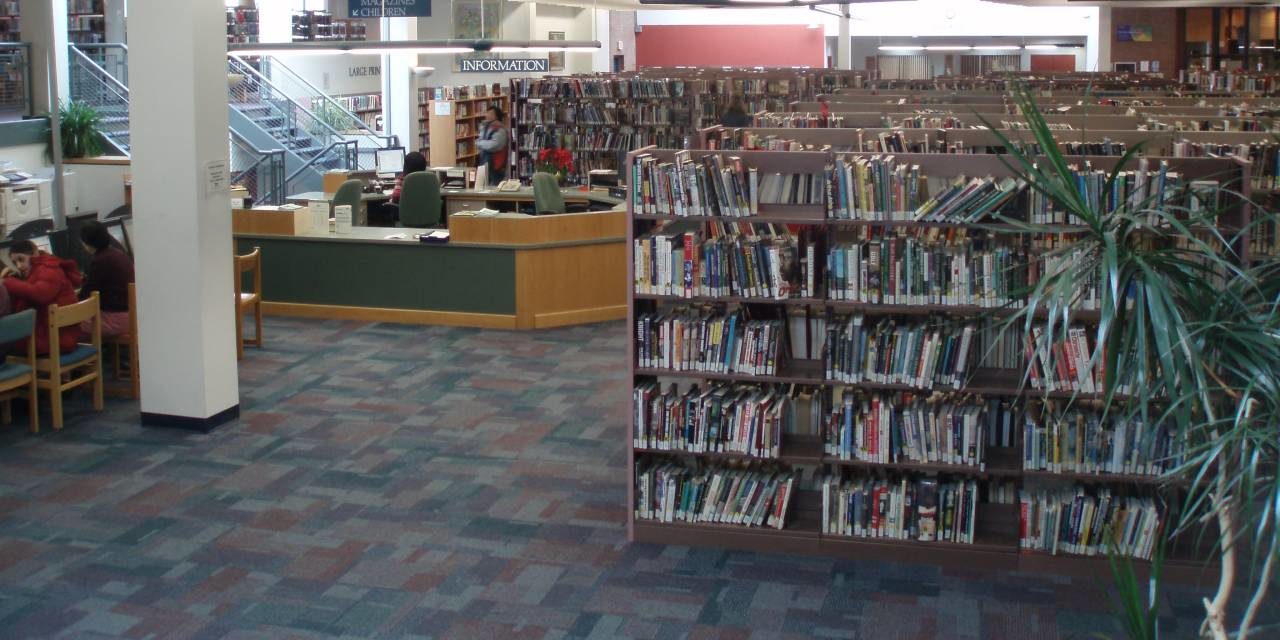 Workers in public libraries often receive low wages and have precarious job security. CUPE 905 in Markham is fighting to change that.
Rabble.ca
Gabriela Calugay-Casuga
Feb 14, 2023
Markham Public Library workers participated in a ratification vote Friday, February 10. The tentative deal reached with the City of Markham came after a long arduous fight, according to CUPE local 905 who represents these workers. While voting has ended, it is not yet public whether members moved to ratify the agreement.
The hesitance from the city to meet workers needs shows an alarming culture of undervaluing library workers, according to Katherine Grzejszczak, president of the CUPE 905.
"The two key gains that were needed so badly to retain staff at this library system did not come voluntarily from the employer," Grzejszczak said. "None of these gains were on the table for months in bargaining until the membership took a strike vote."
Workers have been demanding wages that are on par with those offered in similar library systems and location protection language in their collective agreement. Since 2013, Markham Public Library workers have been transferred without their consent. Grzejszczak said members were being uprooted and had no say in it.
As well, workers in this system were making an average of $30,000 a year, according to a release by the union. CUPE says this is much less than the wages in neighbouring systems, where many workers are also represented by CUPE 905.
In 2022, the City of Markham was working with a $533.7 million dollar budget. Jennifer Lewis-Phillips, a member of the bargaining committee, said that she believes the underfunding of libraries is not a budget issue but a result of the city undervaluing libraries.
"They don't prioritize workers in Markham," Lewis-Phillips said.
The uphill battle Markham library workers faced is one that can be seen across the country. Library workers and frontline public servants are saying that they are routinely being undervalued and it is harming their communities.
"I think it's a sector that's predominantly feminized. And so I don't think the work is valued to the extent that it should be," Grzejszczak said.
Brandon Haynes is the co-chair of the National Library Workers committee at CUPE. He said that the urge to ignore the growing needs of low income residents is pushing municipalities to ignore the value of libraries.
"The very purpose of public infrastructure is to meet the needs of a city," Haynes wrote in an open letter to former Toronto mayor John Tory. "When there is inadequate public infrastructure to meet demand, the demand doesn't disappear. Instead, it shows up in places that are ill-suited to handle it."
The risks of understaffing
Understaffing is becoming a bigger problem in Libraries, Haynes said, and it can have consequences on workplace health and safety. For municipalities to address this issue, they need to reflect on how to properly run libraries.
"What's the holistic way of reinvesting in the libraries? What's the relationship between understaffing and the rise of violence and harassment," Haynes asked in an interview with rabble.ca. "How do we provide a proper service where everybody can feel safe who comes into the library but also make the workers feel more safe so that they can actually do their job?"
Haynes said there is no simple answer to these questions, but money definitely has a large role to play. Funding for recruitment and retention can make a huge difference.
"There's a lack of political will in municipalities for funding libraries properly and understanding the value of the library," Haynes said.
Haynes said that to see the value of the library, it just takes one look. Libraries as a free public space must be protected, as they serve an important purpose for community members.
"Obviously, there's the borrowing of the books and the materials," Haynes said, "but there's also the lack of Internet access out there. A lot of people are using the library to access computers. There's less traditional things too. Even with the opioid crisis now, we're expected to intervene if someone were to show signs of experiencing an overdose. We've gotten busier and busier since probably the recession back in 2008."
As Canadians now face record levels of inflation, the free resources libraries provide may become more crucial for more people.
"We are connected to the community and get to know people by name," Harnes said. "We're able to de-escalate and see incidents that are sort of percolating before they blow up to something more serious."
Libraries are crucial community support systems
In Markham, the role libraries play is similar.
"A​​s the housing crisis has deepened, we see that there are more homeless people that are utilizing the library," Grzejszczak from CUPE 905 said. "Libraries are some of the last free public spaces where services like the internet can be accessed."
Lewis-Phillips said that community support for libraries played a big role in the gains Markham Public Library workers made in their tentative agreement. As well, this community support demonstrated that libraries truly do have an impact on the folks who use them.
"We have seen our value demonstrated by how the members of the Markham community supported us during our pickets," Lewis-Phillips said. "We had a picket to get rid of the forced transfers and the members of the community stepped up, signed petitions and they sent it off to their councilors."
According to Haynes, Lewis-Phillips and Grzejszczak, library workers continue to face precarity. Between part-time work, low wages and understaffing, turnover is high. Stability in the library sector could help serve the communities these libraries exist in. To achieve this stability, though, Lewis-Phillips said collective strength is key.
"It is a public service. It ought to have a more prominent place in terms of funding, how the workers are valued and how the services that the workers provide are valued," Lewis-Phillips said. "I would say that being a part of a collective is fundamental to achieving any of these goals."
rabble.ca/labour/the-need-to-protect-public-libraries-in-markham-and-beyond/