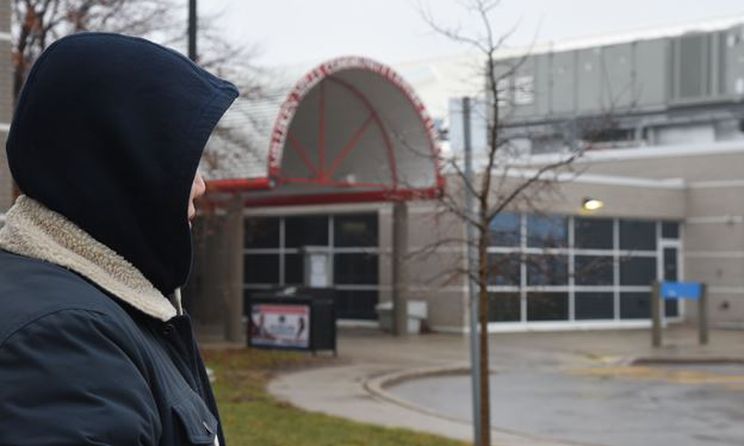 Pay raise 'not fair' to lower income workers, says employee
Irene Wong
Markham Economist & Sun
January 30, 2023
Contract negotiations between the city and the union representing library employees may end up in strike action, leaving many part-time workers already laid off during the pandemic facing an uncertain future.
During pandemic closures, Markham Public Library (MPL), operated by the City of Markham, laid off 197 part-time employees.
Negotiation for a new contract was supposed to happened in 2020.
"The employer got rid of all the part-time staff and refused to negotiate a new contract during the pandemic," says one longtime library staff member, who the Markham Economist &Sun has agreed to identify as "Li."
When talks resumed after the pandemic, the union, CUPE Local 905, requested a pay raise of $1.40 per hour for all staff. The move would have closed an existing wage gap between full-time and part-time staff.
The city responded with an offer that included 1.25 per cent starting April 1, 2020, 1.25 per cent starting April 1, 2021, 1.75 per cent starting April 1, 2022 and 2 per cent starting April 1, 2023.
"While the proposed percentages are across all ranks, the resulting pay raise is not fair to lower income workers," said Li.
Under the city's offer, a full-time branch librarian with an annual wage of $85,082, or equivalent to $40.9 per hour, has a total gain of $5,441.71, which equates to a pay raise of $2.62 per hour.
In comparison, a library service associate who was paid $29.68 per hour in 2020 would receive a pay raise of $1.90 per hour. The pay raise for a borrower services clerk would be $1.66 per hour.
"Borrower services clerks are one of the lower pays in this bargain, and they are part-time staff who do the most work," said Li.
According to Li, part-time staff do "almost like everything you can see happening in the library." That includes customer service, booking of spaces and running numerous library programs for all ages in addition to stacking shelves, processing items from returning and borrowing and handling courier items between the different branches.
"Every branch only has a few full-time staff, so part-timers are mainly the ones running the show," said Li. "And they are also the ones that get paid the least."
And that leads to mounting frustration for Li.
"So, at $25.94 an hour, doing all the hard work and strained time during pandemic, you will only get $1.66 raise in total."
Li also says a signing bonus of $875 for all staff if the deal moves forward doesn't mean much since it will basically be nullified by taxes.
CUPE Local 905's bargaining committee presented the city's offer to the membership in January. On Jan. 16, the members voted overwhelmingly to reject the offer in a ratification vote. Over 70 per cent of full-time members and 82 per cent of part-timers voted to reject the offer.
According to Katherine Grzejszczak, president of CUPE Local 905, unionized workers for MPL are paid less than library workers in comparable library systems like Vaughan and Richmond Hill. They make an average annual salary of less than $ 30,000 and one third of the unionized workers make minimum wage.
"The wages the city proposed are not even close to keeping up with highest inflation we've seen in 40 years. Library workers can't keep up with paying for groceries and housing," said Grzejszczak.
The union requested a No Board Report, which was issued on Jan. 24, which means workers could legally walk off the job as early as Feb. 10.
"We are hopeful Markham council will do the right thing, come with a fair offer and ensure there is no further library services disruptions for Markham residents," she said.
A city spokesperson did not address the specifics of contract negotiations when contacted by the Markham Economist & Sun, stating only that the Markham Public Library Board is responsible for negotiating with CUPE and, as such, the City of Markham has no comment on the negotiations.
As for any potential disruption to library services for residents, Li said library pages will still be working in the event of a strike by full-time and part-time workers.
"The contract of the pages is not up for negotiations yet," Li said, adding they are "paid the least in the system."
https://www.yorkregion.com/news-story/10839720-strike-action-looms-at-markham-libraries-after-union-rejects-city-s-offer/